This Month's Clean-up: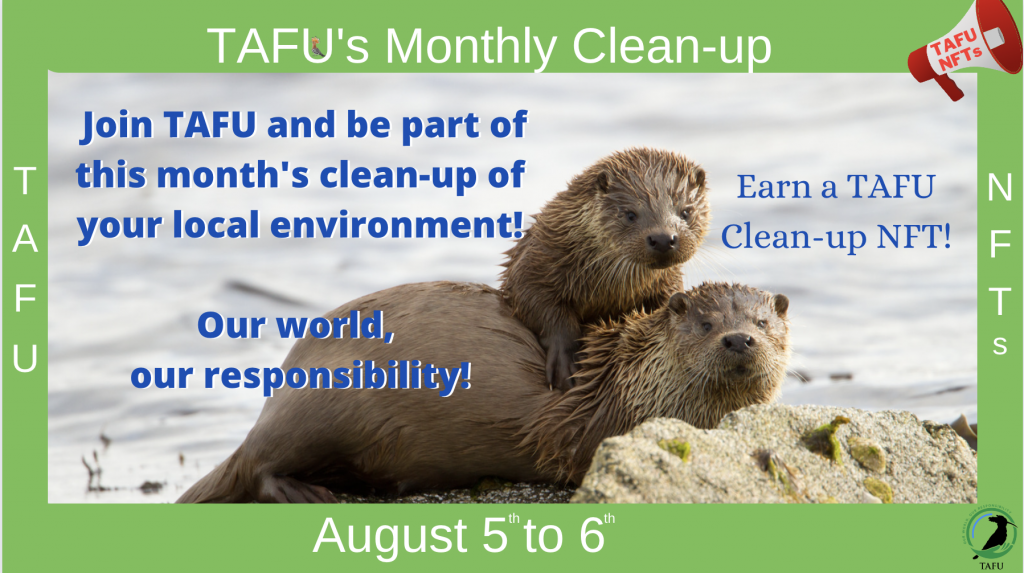 Join Our Weekend Clean-up!
We invite you to join us by cleaning up your local environment and sending us some pictures of your efforts at contact@tafu.info.
By participating, you will receive a special TAFU NFT badge as proof of your contribution! And that's not all! Once you have collected 12 NFT badges, you will be entitled to receive a personalised TAFU NFT that you can trade, sell or collect!
For more information on how to participate and receive your NFT badges please see below
We encourage you to spread the word and get your school or friends involved as well!
Remember, the first three to send photos and the three who collect the most waste will receive a diploma via email, as well as our youngest participant! And anyone who participates gets a NFT badge, certificate of participation, and a thank you letter from TAFU!
Thank you for being a part of our efforts to make the world a better place. Our world, Our Responsibility!
Please see TAFU's Health and Safety Guidance.
📣 NFTs Badges! 🎙️
We are happy to announce a new addition to our monthly clean-up; NFT badges! Now, as proof of your participation in our clean-ups you will receive an NFT badge. All you need to do is clean your local environment and send us some pictures at contact@tafu.info, you can find more information on the link below! Once you have collected 12 of them you will be entitled to receive a TAFU NFT personalised to you, which you can trade, sell or collect! Please read more here
Please check our news for more events!
TAFU's Monthly Clean-ups 🌍
We wanted to take the opportunity to express gratitude to Sir David Attenborough and to, in a way, use his popularity to gather momentum to make everyone aware of a simple ability, that every single one of us can participate in, by small contributions to make big global changes. Our first clean up event was to express our best wishes to sir David Attenborough and more than anything to thank him for all these years that he spent teaching generations and making them aware of the need for personal responsibility and introducing the natural world. So, the first event was very successful, however not successful enough. Therefore, we decided to have a Great Attenborough Clean-Up every first weekend of every month!
Our goal with these clean-ups is to engage as many people as possible not to throw rubbish everywhere; if it is recyclable or reusable you don't have to throw it away at all, in some countries you can even get money for returning plastic bottles to supermarkets. The first step in reviving the earth is stopping pollution and the second is cleaning areas that are already polluted. Therefore, we hope to achieve both of these steps with our Great Attenborough Clean-Ups. We hope that everyone will continue cleaning and being environmentally friendly after each event.
So, we would like to ask everyone who wants to, to send us their pictures in-action, not to show off, but to encourage everybody to take part. With your permission, pictures we receive will be put on social media and some will be put on our website to encourage others. We just want everyone to want everyone else to also join in, to have fun, to feel good cleaning our nature and our planet.
If somebody has an additional idea how to involve as many people as possible, please use it and please let us know! Let us all take our lives and the state of our environment into our own hands!
Join us every first weekend of the month in our Great Attenborough Clean-Ups to clean our green spaces and blue spaces!
You can join our next Great Attenborough Clean-up on our Facebook page: Thank you, Sir David Attenborough.
Request your certificate at: info@teensandfriendsunited.org
Please help make our world a better place!🐝
For David Attenborough's Birthday Clean-up see more here:
For more info see: Happy Birthday Sir David Attenborough or click on one of the pictures!
Project 1:
Click on the picture or on the text for more information!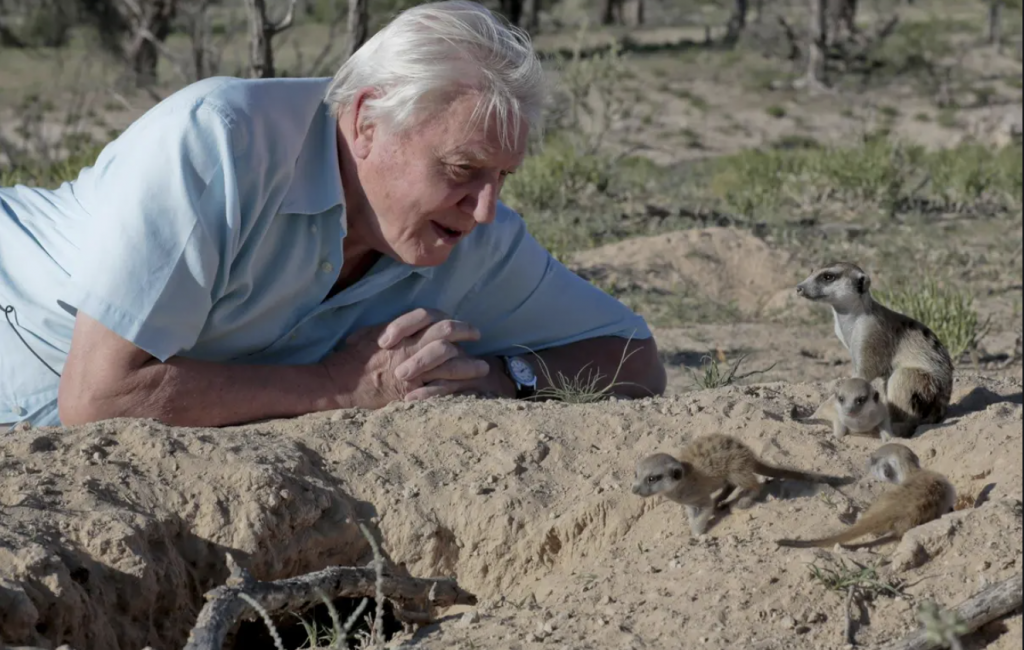 Please note that TAFU's Great Attenborough Clean-ups have not been, encouraged, supported or endorsed in any way by Sir David Attenborough.