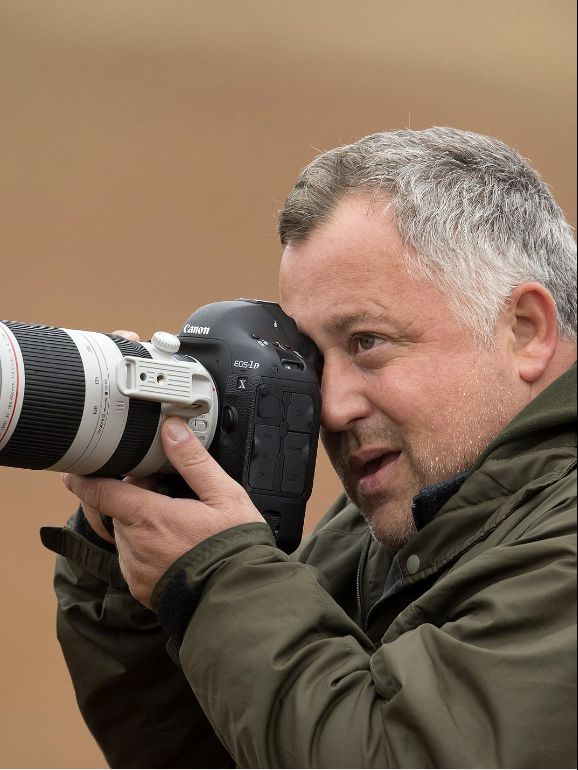 Meet Danny Green, one of the esteemed members of TAFU's jury! Based in the picturesque Leicestershire, England.
Danny's love for nature and wildlife began at a young age, as he spent most of his time exploring the woods and rivers in search of the natural wonders that surrounded him. His late Grandfather played a crucial role in his childhood, imparting valuable knowledge about nature and its various aspects.
Fast forward 30 years, and Danny's passion for nature and wildlife photography remains just as strong. With a special affinity for the Shetland Isles, Danny believes that it's a wildlife photographer's paradise, and the perfect destination for capturing stunning images of vast seabird colonies and northern specialties, given the right weather conditions. He also loves to travel to the Arctic, taking on the challenge of working in this unpredictable and difficult environment.
Danny's exceptional work has been widely published, and his images are represented by some of the leading picture agencies in the country, such as Nature PL and RSPB Images. He has also been a part of several prestigious events on wildlife photography, such as Wild Wonders of Europe and 2020 Vision.
Together with Mark Sisson, Danny runs a highly successful photography tour business called Natures Images, which specialises in running tours in the UK and overseas. Today, they have built it to be one of Europe's leading photo tour companies, thanks to their wealth of experience and expertise in the field.
Danny's hard work and dedication paid off when he had his first feature published in the June 2014 issue of National Geographic, where he showcased the Atlantic Puffin. The project spanned over five years, during which he visited some of the most beautiful colonies in the UK, Iceland, and Norway in search of images of this iconic bird.
As a member of our jury, Danny brings a wealth of experience, skill, and passion to the table. He is excited to see the creativity and imagination that the teens will bring to the table and is looking forward to discovering the next generation of talented photographers.