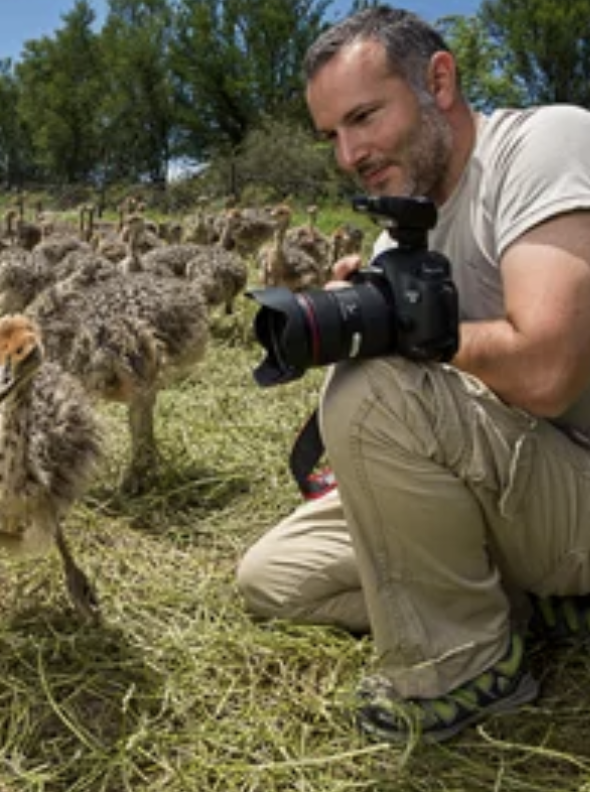 Denis is a French photographer and has been studying photography since he was 14 years old when his father gave him his first SLR camera. In 1998 he graduated from Claude Bernard University of Lyon, France with a Master's in Biology of Animal Populations and Ecosystems. Today, he is a professional wildlife and conservation photographer whilst also working on environmental and scientific projects.
He is an active conservationist with an insatiable curiosity for discovery and storytelling. He challenges himself to be both an artist and a scientist, both sensitive and rational all at once; this blend is reflected in the spirit of his work.
He believes that science is an indispensable tool for comprehension and conservation but is still out of reach for many people who aren't actively involved. It is the entire population which needs to be informed and educated and not just those in the scientific community.
To this end, he furthered his studies taking a vocational course at a photography private school near Lyon, France. As a result, he has been able to combine the best of both science and expressive arts.
Photography has become a great asset in highlighting his 'discoveries' in the world of nature and, over the years, has evolved into a real form of expression which not only records but also provokes a reaction and feeling.
Photography is a wonderful tool which can immediately connect people to the subject without the need for words and without the constraints of language. It is a universal tool that has the added benefit of being imprinted on the memory much more effectively than any verbal source.
For him, conservation photography should not be simply the presentation of nature's beauty nor just the presentation of information but rather the stimulus to motivate change.