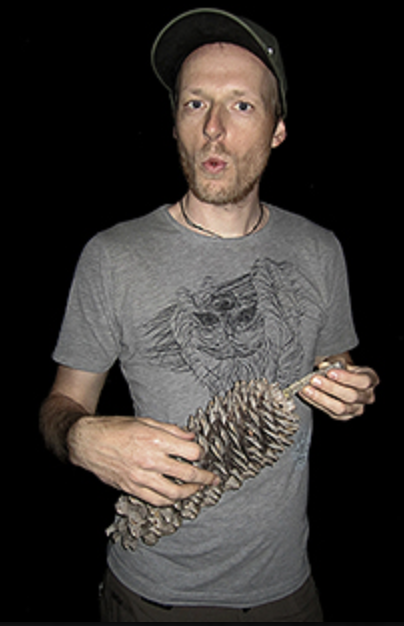 Nature led me to photography. Not the other way around. I didn't intend to take pictures and decided afterwards to capture natural subjects. Experiencing untouched places always touched me deeply and in nature photography I finally found the tool which allows me to not just feel this connection but to rather find my place out there. Now this is my way to gather enriching moments for a valuable existence on the one hand and on the other hand photography became my most important communication tool to convey the importance of intact nature to a wide audience and to show its grace.
For me, the biggest photographic challenge, but also the most rewarding approach, is the attempt to create a visual implementation of the human ability to both notice details and to observe the entire scenery at the same time. Such photographs are more capable to pay justice to the real setting and they're also the better way to a more enriching experience when they're taken.
I was born in 1980 and today I live in Linz, Upper Austria. I started taking pictures at the end of 2011 and I'm still self-educating. All my images show authentic and non-retouched moments of unaffected nature. The images are made in the field and not generated on my computer, but of course they go through a digital darkroom. I only shoot in the outdoors without exceptions, I neither use any kind of bait, manmade hides or artificial light nor do I stalemate the animals and I stay away from outdoor enclosures.
We can't love, what we don't know. We won't protect, what we don't appreciate. Connection requires experience. So, getting to know and experience are the bases for the emergence of a relationship and finally good bonds arouse unconditional respect, humility and appreciation. Of course, this also applies to the relationship between humans and the natural world and ultmiately to the relationship of humans and themselves. For a harmonic collective and a livable future it's essential, that humans can find their often lost connection to unaffected wilderness again.
But today's common and omnipresent abstraction of the term of nature contains the risk of an entirely alientation. This abstraction follows the lack of authentic experiences in nature. In modern societies the awareness about the character of real nature is mostly dulled to such a point, that negative impacts, damage or destruction of nature won't be noticed anymore. Meanwhile the difficulties to motivate humans for an honest contact to pristine nature, at least for a short time, can also be witnessed in the most remote parts of this planet. If humans, which are estranged from nature, access wilderness it's often instantly harmed by disrespect, egoism, ignorance and insufficient empathy due to a lack of the sense of belonging. On the one hand this leads to the fact, that the nativeness of nature gets lost because of its damage and without the authentic appearance, unaffected nature exists no more and also cannot be experienced any more. On the other hand, depending on their interests, concerning authorities will restrict the access or they will completely ban people from these areas. In any case an authentic experience of nature is no longer possible and the creation of a connection is prevented. The circle actually closes at this point.
But I'm convinced, that also nowadays every human has a natural and positive bonding to wilderness or at least the abilities to restore this bonding. Nobody feels discomfort because of a sunset over the sea, a montane panorama behind a lake or a meadow full of wild flowers in early summer. The universal beauty and noticeable meaning of unimpaired nature are no coincidence, the convey a feeling of native belonging and so they reaveal their importance for humans in a subtle way. Appreciation of nature for its own sake always goes hand in hand with the aprreciation of our own. Finally there is only a us. Frequent nature experiences teach to see each kind of moments in nature as something positive. If one's outdoors more often, you'll also feel comfortable nearby a dead tree on a rainy day.
Looking at photographs of nature is a simple way to just one kind of a nature experience, but can offer a particular view of nature to a wide audience. So maybe it can create this never before experienced but important fascination to be a part of the basis for this essential relation. Just a tiny contribution but a possibility for an access free of risk for both sides. Perhaps pausing in front of an image leads to a pause in the real world out there. Who goes out free of expectations but with patience will experience highly valuable things.
But if we train ourselves not to pay attention to wilderness, we'll forget when it's harmed and when false and short-sighted human desires have priority. In the end there would be nothing left.